Since 1991 there is Kolarik in the Prater in Vienna.
Founded by Elisabeth Kolarik, the associated businesses - Luftburg - Kolarik im Prater, Praterfee die Luftburg-Erlebniswelt and Urban Lodge Apartments - stand out above all for one thing: Their family-friendliness.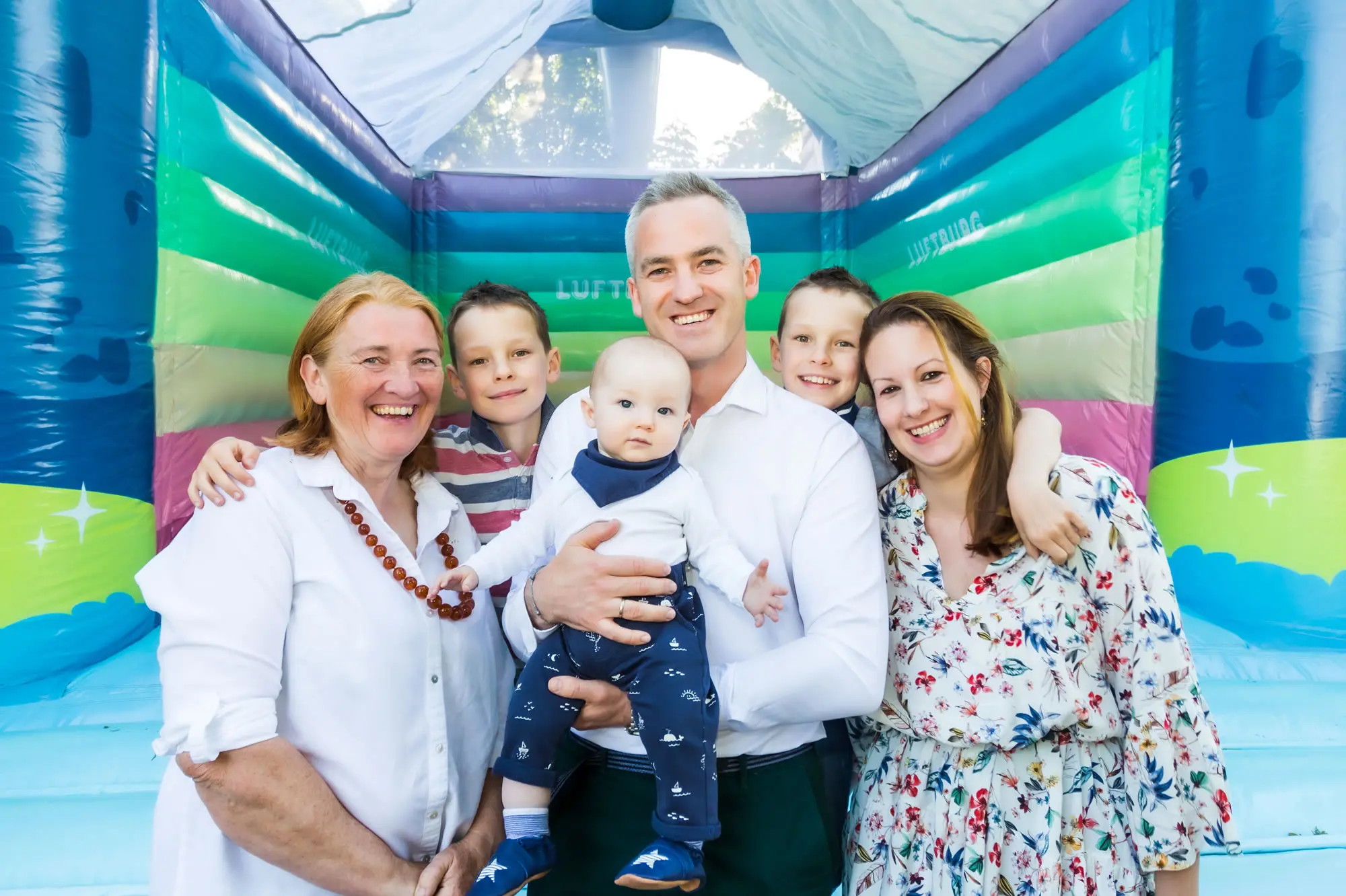 Since 2020, the company has been run by Paul, son of Luftburg inventor Elisabeth Kolarik, and his wife Bianca. As parents of three children, they continue to live the concept of family and child friendliness in the spirit of the inventor.
An excursion into the countryside, a ride on the Ferris wheel or a ride on the Liliputbahn - the Viennese Prater offers pure variety.
The same goes for the restaurant Luftburg - Kolarik im Prater; here you can find everything from the legendary sour grilled stilt to vegetarian and vegan dishes - in 100% organic quality.
The restaurant Luftburg - Kolarik im Prater bears the gold seal "Natürlich Gut Essen" of the city of Vienna. Since 2010, the conversion to organic products is being pushed and in 2021 it was finally time - it has succeeded in the complete conversion to organic for food and beverages. This makes the Luftburg - Kolarik im Prater restaurant the largest organic restaurant in the world!
Located near the main avenue in the Prater, the restaurant Luftburg - Kolarik im Prater is adjacent to the Luftburg Erlebniswelt with numerous bouncy castle models for children. The nearby Praterfee with its bouncy castles, trampolines and children's racetrack also offers great fun for the little ones. The offer is rounded off with the bouncy castle rental and the apartments of the Urban Lodge.
Only if you are satisfied, we are too.
And yes, we welcome your wishes, suggestions and honest feedback. Because that's the only way we can (and want to) respond and prove to you that we care about your well-being. Because it's through talking that people come together. 
Does the Schweizerhaus belong to Kolarik in the Prater?

No. Although the name Kolarik is the same and there is a relationship, Elisabeth Kolarik founded the independent company Kolariks Freizeitbetriebe GmbH back in 1991, which was taken over by Paul and Bianca Kolarik in 2020. This includes the restaurant Luftburg - Kolarik im Prater, the leisure area Praterfee - Kolarik im Prater and the flat house Urban Lodge.