On 25th September, at the EU ORGANIC AWARDS ceremony in Brussels, it was announced: "The winner in the category Best Organic Restaurant in Europe is: *pause* die Luftburg - Kolarik im Prater! Congratulations!"
What are the EU Organic Awards about?
In order to be able to produce more organic products, the demand of the end consumers must be stimulated. This can be achieved by getting a wider public interested in the benefits of organically produced food and the people behind it.
For this reason, the European Commission, together with IFOAM Organics Europe and other organisations, is presenting the EU Organic Awards in 7 different categories for the second time since the last year:
Best organic farmer (female and male)

Best organic region

Best organic city

Best organic bio-district

Best organic SME

Best organic food retailer

Best organic restaurant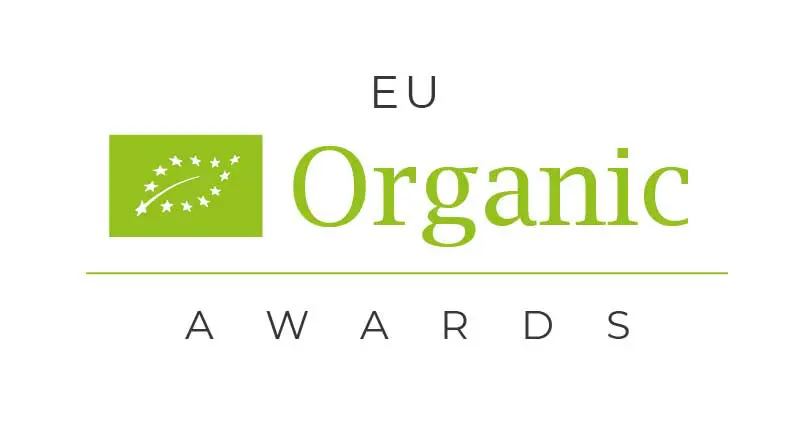 This recognizes various actors along the organic value chain who have developed an innovative, sustainable and inspiring project with real added value for organic production and consumption.
The EU Organic Awards - what really happened...
The invitation to Brussels was a great honor for us and we were really happy to be there. And on site, we were a bit excited when the first awards were presented. This is understandable because this is about our lifework, or better – our family work. And then - then OUR restaurant's name was called... A short shock during the applause!!! A madness! I'm going crazy! Hand on heart: Tears were shed, of course... or in good Viennese: "We were so happy!
We are proud that our efforts are bearing fruit!
100% organic indulgence is a personal commitment for us. No, it is much more important! It is for us, especially as restaurateurs, the only logical way to deal with the resources of our earth: fresh food with natural origins, full of vitamins and nutrients. That's why it is quite clear for us that we serve our guests exactly these tasty and verifiably healthier foods!
In this way, we offer the best quality and help our environment in the process. Does that make us proud? You bet!
And most importantly: we want all the resources that we gratefully use today to be safeguarded for our future generations!
Certified tested and awarded

Responsible indulgence tastes better
If you want to know more about us, our ecological footprint, the voluntary origin labeling of our products or about the bees on the roof of Luftburg - Kolarik in Prater, read more in our biography.
As our guest, you support us and our ecological goals and are therefore co-winners of this award for us - that's why:
Thank you for your support!