The current crisis gives us time. Time to think about tomorrow, to question today - and to break new ground: As of June 1st, Paul Kolarik will take over the management of Kolarik's leisure operations. He will be in charge of these operations with immediate effect. Elisabeth Kolarik will continue to be present as a consultant - because in the Prater, we think about tomorrow together! We are looking forward to the best organic beer garden enjoyment and special family moments - and are excited about what the future will bring.
Where pleasure lies in the family
It all began in 1977, with the invention of the bouncy castle by Elisabeth Kolarik - an innovative success that subsequently led to air jumps for young and old and to the founding of the popular Kolariks Freizeitbetriebe in the Vienna Prater. The Luftburg was successively expanded and in recent years converted into a successful business with 100% organic cuisine.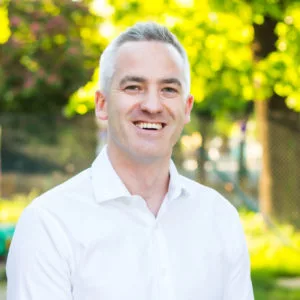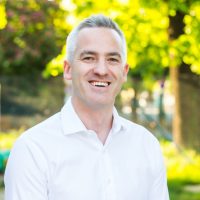 The year 2020 will bring further leaps in the air: With immediate effect, Paul Kolarik will take over responsibility for the popular Kolariks leisure operations and will be appointed managing partner on 1 June. Elisabeth Kolarik will support him in word and deed with her founding spirit. Family-friendly moments with the Kolarik family are still on the menu, and you can already look forward to innovative ideas.
Thinking about tomorrow together
The 36-year-old is a more than worthy successor: After graduating from the catering college "Am Judenplatz", he worked his way up to become an academic gastro and culinary manager and an MBA in general management at the Vienna University of Applied Sciences. In addition, he was able to gain useful work experience in various catering and hotel businesses, most recently also in project development. By the way, Paul Kolarik has had a permanent place in the Prater not only since he was actively involved in the business development of Kolariks Freizeitbetriebe: "I am a real Prater child! I was born in the bouncy castle itself and spent my childhood here, living directly above the farm - a real dream for every child", Paul Kolarik says with a smile. By the way, the Viennese fills up on energy in sports and - as a father of three - in the family.
The new managing director, who introduced himself to his mother as a junior boss when he was five years old, sees the current situation as an opportunity to question the old and strike out in new directions.
100 years of the Kolarik family in the Prater
May provides us with a double reason to celebrate: In addition to the new management, we are also celebrating 100 years of the Kolarik family in the Prater! Our first family business was founded in 1920 by Paul's grandfather. He brought the entrepreneurial DNA into the family and set in motion the pleasure stone with which Kolarik's leisure businesses took off.
In this sense: Hurray for 100 years of pleasure