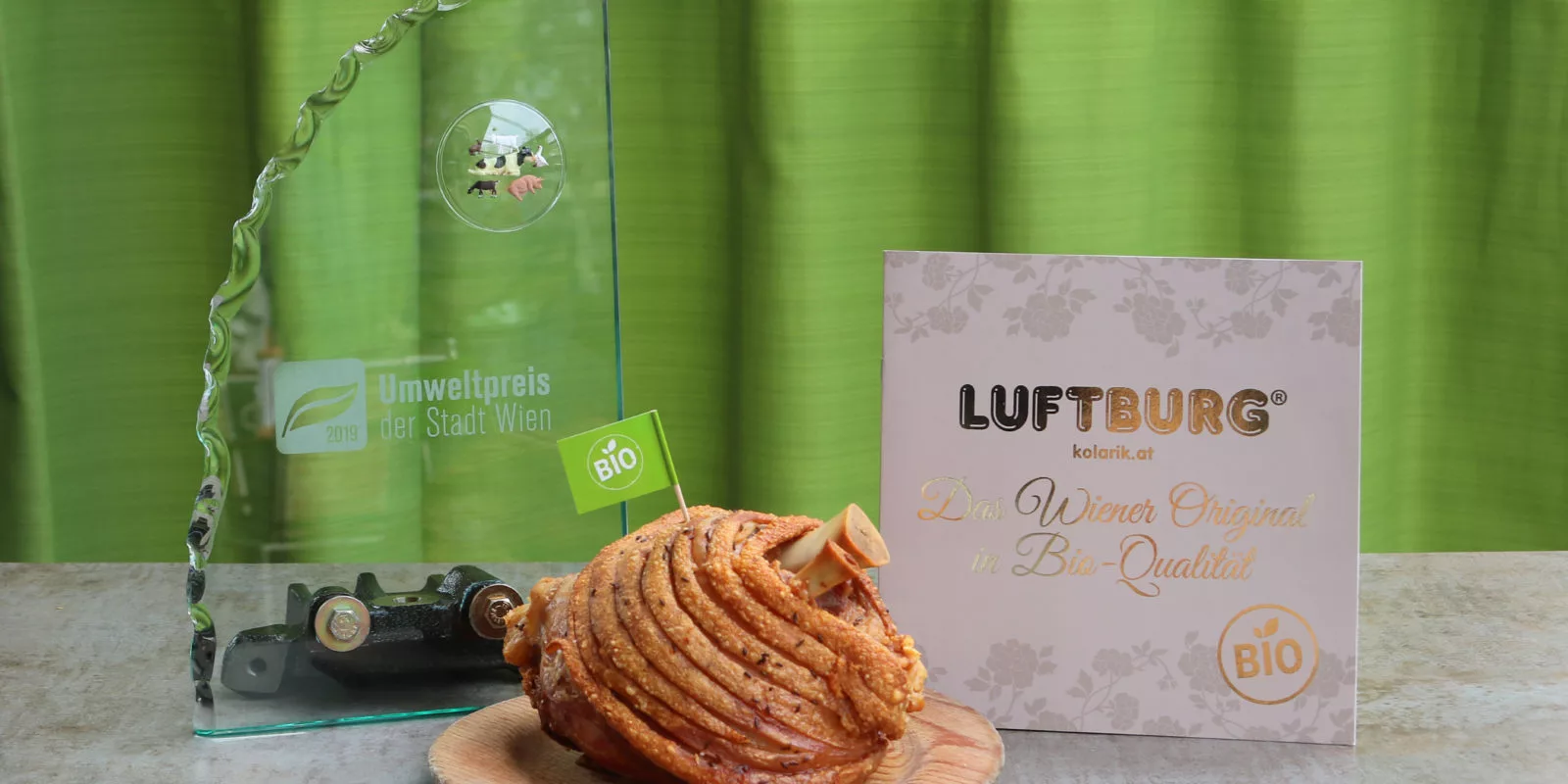 Within the framework of OekoBusiness Wien
Kolarik's Luftburg has been a pioneer in the organic sector for years. What began in 2019 with the bronze seal of Naturally Good Food in the previous year has now been confirmed with the gold certificate since the beginning of 2019: we are 100% organic certified. As one of four showcase companies, we have now been awarded for the fastest conversion "From bronze to gold in record time" within the framework of Ökobusiness Vienna: on 2 April, the Luftburg received the environmental award of the City of Vienna.
Environmental Award of the City of Vienna promotes sustainable companies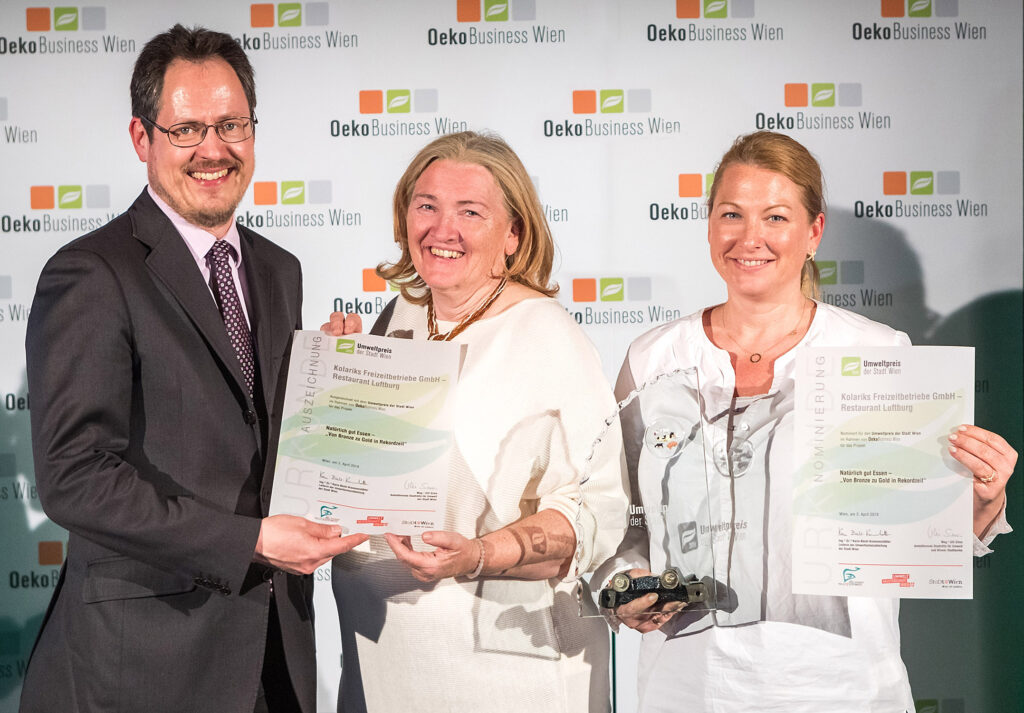 The background to OekoBusiness Wien's environmental award is the promotion of sustainable companies. The winning projects will be selected by a jury of experts. Decisive factors here are environmental relevance, degree of innovation and sustainability, but also social and societal aspects of the measures and projects submitted. The winning companies will receive a trophy specially designed for this competition, a certificate and additional professional support from certified environmental consultants.
Fastest conversion to 100 % organic
Kolariks Luftburg illustrates this ecological and social sense of responsibility as an organic farm with a sustainable value chain certified by the Austria Bio Garantie inspection body and by fulfilling specific criteria.

Kolarik's leisure facilities show with the implementation of the project Naturally good food - "From bronze to gold in record time" that it is possible to convert the complete range of food to organic quality within a very short time. Kolariks Luftburg offers organic food and a fresh preparation from the knuckle of pork and the spare ribs, the specialities of the house, to the egg dumplings.
"With their commitment, especially as such a large and well-known company in Vienna, Kolarik's leisure facilities are an important role model for regional gastronomy businesses. They have shown what is possible in a classic catering company in a short period of time if you want to deal responsibly with the environment and offer high-quality food," says Dr. Rainer Trefelik, head of the Vienna Chamber of Commerce.