At the HANDBALL LIGEN AUSTRIA press conference in the world's largest organic restaurant, the Luftburg - Kolarik im Prater on 22 June 2022, it was announced: The two highest divisions in men's handball will be called ZTE HLA MEISTERLIGA and ZTE HLA CHALLENGE with immediate effect.
 "The fastest sport, the fastest technology".
After a year without a naming right partner, the HANDBALL LIGEN AUSTRIA are sending out a weighty signal by winning ZTE and underlining the attractiveness of the two highest leagues in men's handball for partners and sponsors. In recent years, ZTE HLA has deliberately focused on digitalisation with partnerships such as Sportradar (sports data, match centre, etc.), LAOLA1 (streaming, OTT, etc.), Ticketmaster (central online ticket provider), ADMIRAL (official betting partner of the HLA), the innovation agency TheVentury and, most recently, 11teamsports (focus on online shops) and has also built up a number of its own channels and platforms in the digital sector.
The aim of the "Digital Handball Arena" will be to make the entire spectrum of the ZTE HANDBALL LIGEN AUSTRIA tangible and perceptible to all spectators in the halls themselves, but also from home. In line with the motto "mobile first", the users of the "digital handball arena" will receive all information from a single source and will thus always be connected to the ZTE HLA. The concrete measures will be implemented step by step in individual "use cases" and brought together.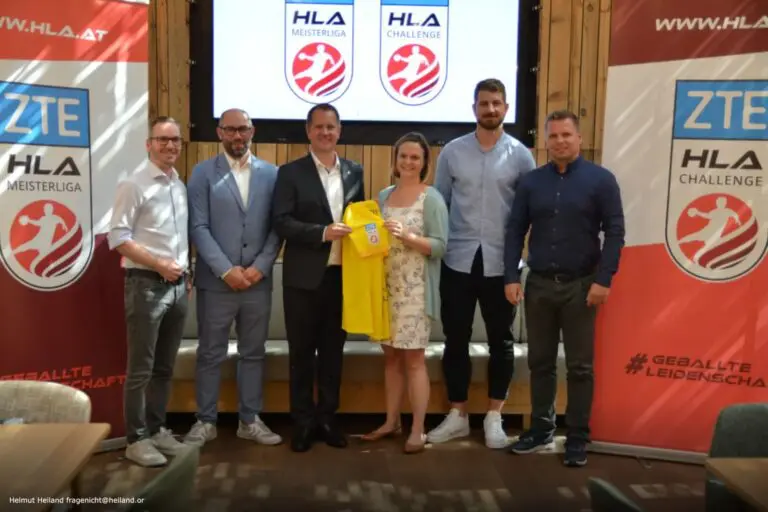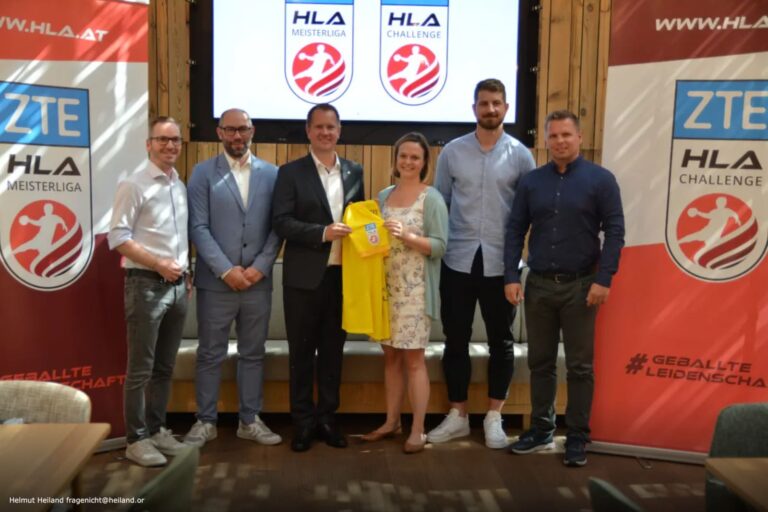 Photo - Copyright:
Helmut Heiland fragenicht@heiland.or
The technology partner ZTE
Since 2009, the Chinese telecommunications and network supplier ZTE has been represented with its own location in Austria. Vienna acts as a hub for more than 20 mobile network operators in the region for network infrastructure and end devices such as smartphones and routers. On the domestic market, ZTE has been successfully cooperating with all three major telecommunications companies for years. ZTE built networks in over 160 countries around the world and is considered a pioneer in the field of 5G technology. In addition to infrastructure, ZTE has proven itself in the consumer sector, especially with routers. In recent years, well over one million routers have been sold in Austria, making ZTE one of the two most important providers in this segment
Press conference in the green
Are you still looking for a suitable location for a press conference or presentation? We, the restaurant Luftburg - Kolarik im Prater, offer space for up to 160 people in a relaxed feel-good ambience. For more info this way