Stocksport Vienna means fun and excitement for men and women in the Stocksportzentrum Praterfee - the largest stocksport facility in Vienna!

Stock sport is a traditional outdoor activity for young and old. It is also perfect for company parties in summer and winter in Vienna and is also an extremely attractive additional program for other festivities.
Do you have any questions?
Contact us at
Stocksport Vienna
- your event idea
Stocksport Vienna on eight lanes
On 8 lanes, stick shooting is practised in summer and winter by day and night (floodlight). The ESV Styria Wiener Prater club trains every Tuesday from 18-22 hrs in fine weather - and you are very welcome!
With the support of members of ESV Styria Wiener Prater, beginners as well as advanced players are in good hands with this playful sport.
The sticks can be borrowed on site for 3,50 € p./p. Stock sport is one of the oldest sports in Austria and is one of the largest sports associations with over 1300 clubs. Its basis is curling, which is usually practised in an indoor arena. Young (from approx. 10 years) and old (no upper limit), ladies and gentlemen dare to venture onto the ice and enjoy this sport - because the hunt for the stave is exciting and fun! And the more practice you have, the better the results, of course!
In order to document the progress of the regular training units, you are welcome to save your results in the archive of the ESV Styria Wiener Prater.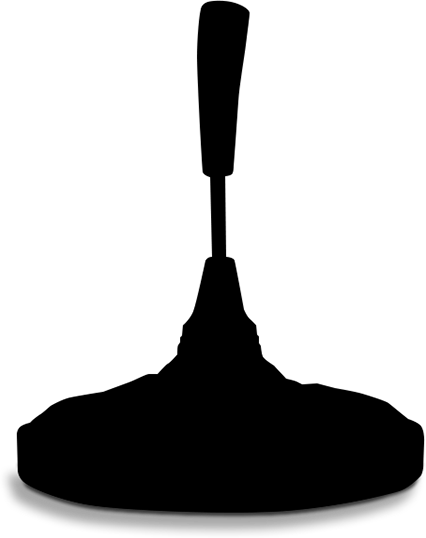 The culinary supporting programme ranges from a cosy reception with hot punch in winter and ice-cold punch in summer to a subsequent extensive buffet, preferably in the Praterfee or in the Luftburg.
Take advantage of our contact options right now - we look forward to your reservation! We would be happy to organise an individual programme for your event together with you.
Pia Fischer:
assistenz@kolarik.at
+43 699 17 29 49 09
Chairman Heinz Hummel:
+43 699 110 90 860
The highlight for children and adults at every party is a bouncy castle. But it's not just the little guests who get their money's worth: perhaps you'd like to hold some fun couple photos in your hands in addition to the classic wedding photos?
Individual cakes give your party a personal touch and are well received by your guests. At Kolarik you can order cakes, cupcakes and cakepops for birthdays, weddings, baby parties, children's birthdays, company parties, christenings and other occasions.
Would you like to rent a photobox/photobooth for your celebration, wedding or event in Vienna? Kolarik is the right place for you! Put a highlight on your celebration!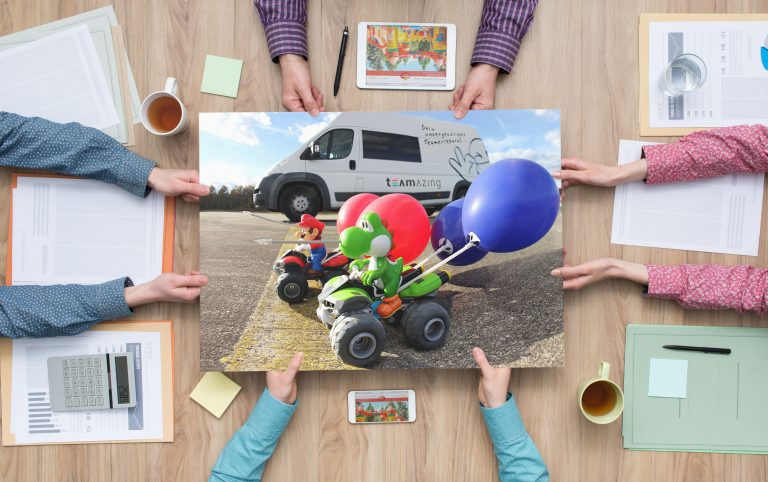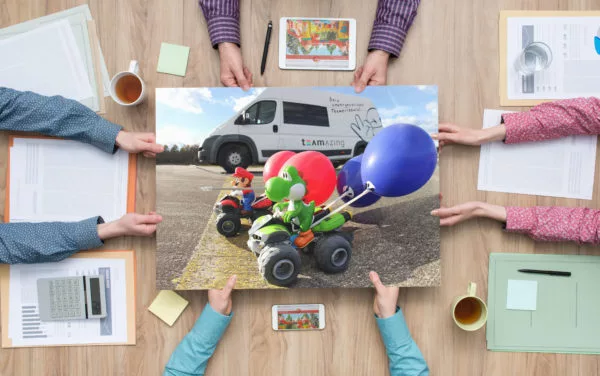 You want to strengthen your employees and are looking for an idea for an innovative community experience? Then teambuilding is just the thing for you.
Learn more "
Are you planning a company party in Vienna and looking for a suitable location for a glittering party? Our locations in the middle of the green Viennese Prater will amaze you and are the perfect place for all kinds of events!
Learn more "
You have already found your location and need equipment, a delicious Stelze and hearty beer? Then you have come to the right place - we deliver everything from a single source!
Learn more "