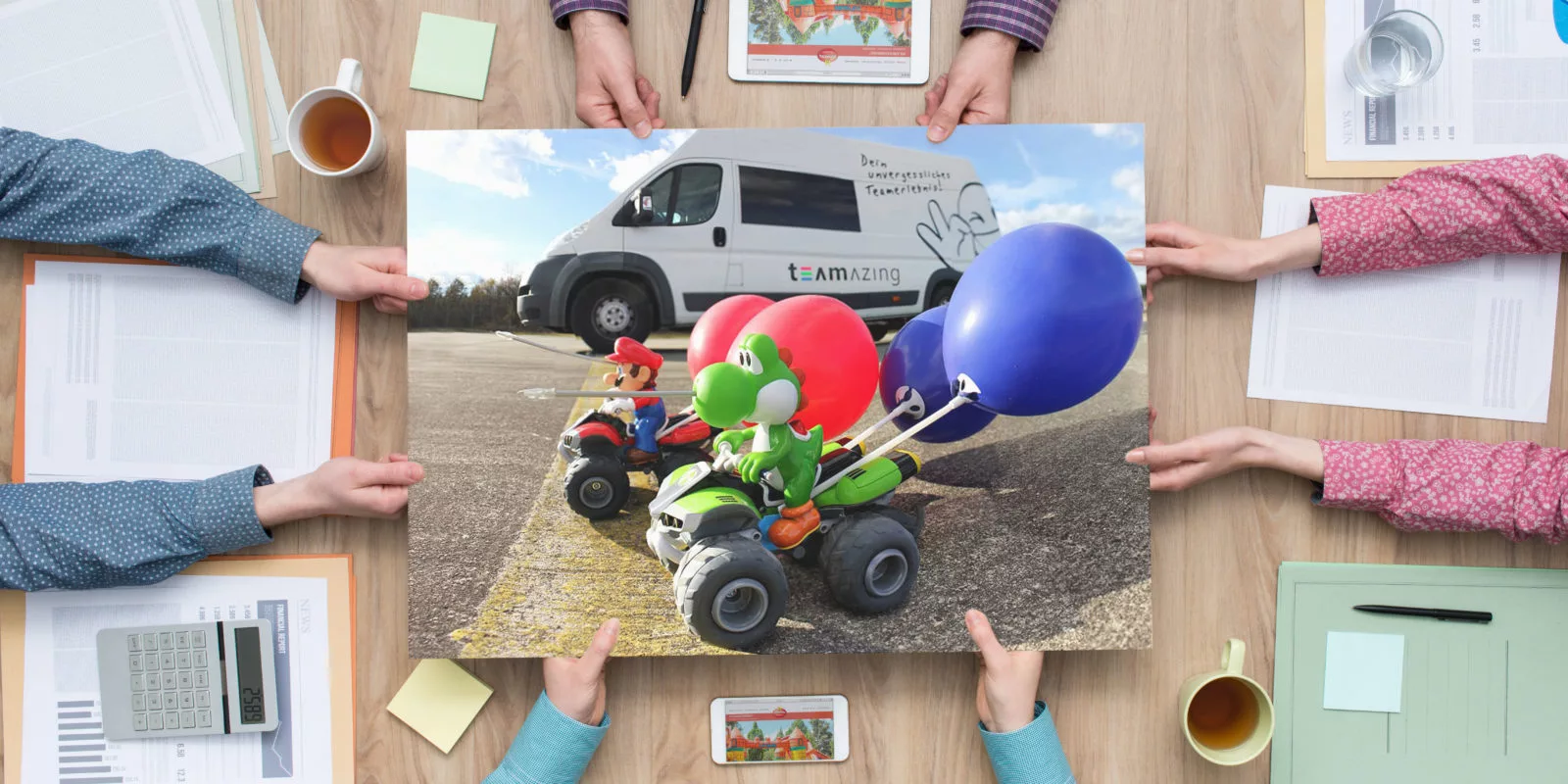 New for companies: Innovative Teambuilding in the Kolariks Leisure Companies
You want to strengthen your employees and are looking for an idea for an innovative community experience? Then teambuilding is just the thing for you. Together with our partner teamazing we create an individual offer for your company, in the studio of the Urban Lodge, in Kolariks Luftburg or outdoors.
Innovative experience building with teamazing
Teamazing, our partner in teambuilding, creates experiences of a special kind!
Experience building includes group tasks solved together, coordination and promotion of self-reflection. In this way you support the communication, motivation and cohesion of your employees.
We will be happy to put together an individual team experience of one to four hours for groups of 5 to 400 participants. The offer is also well suited as a supporting programme for company parties - with entertainment points such as air hockey, basketball, darts, mini golf,...
Experience building tasks such as labyrinth games, joint music videos or crime cases to be solved are fun and promote cohesion. In the participative workshops, your employees implement what they have learned in a workshop and receive constructive feedback from trainers.
Our locations for your employee experience