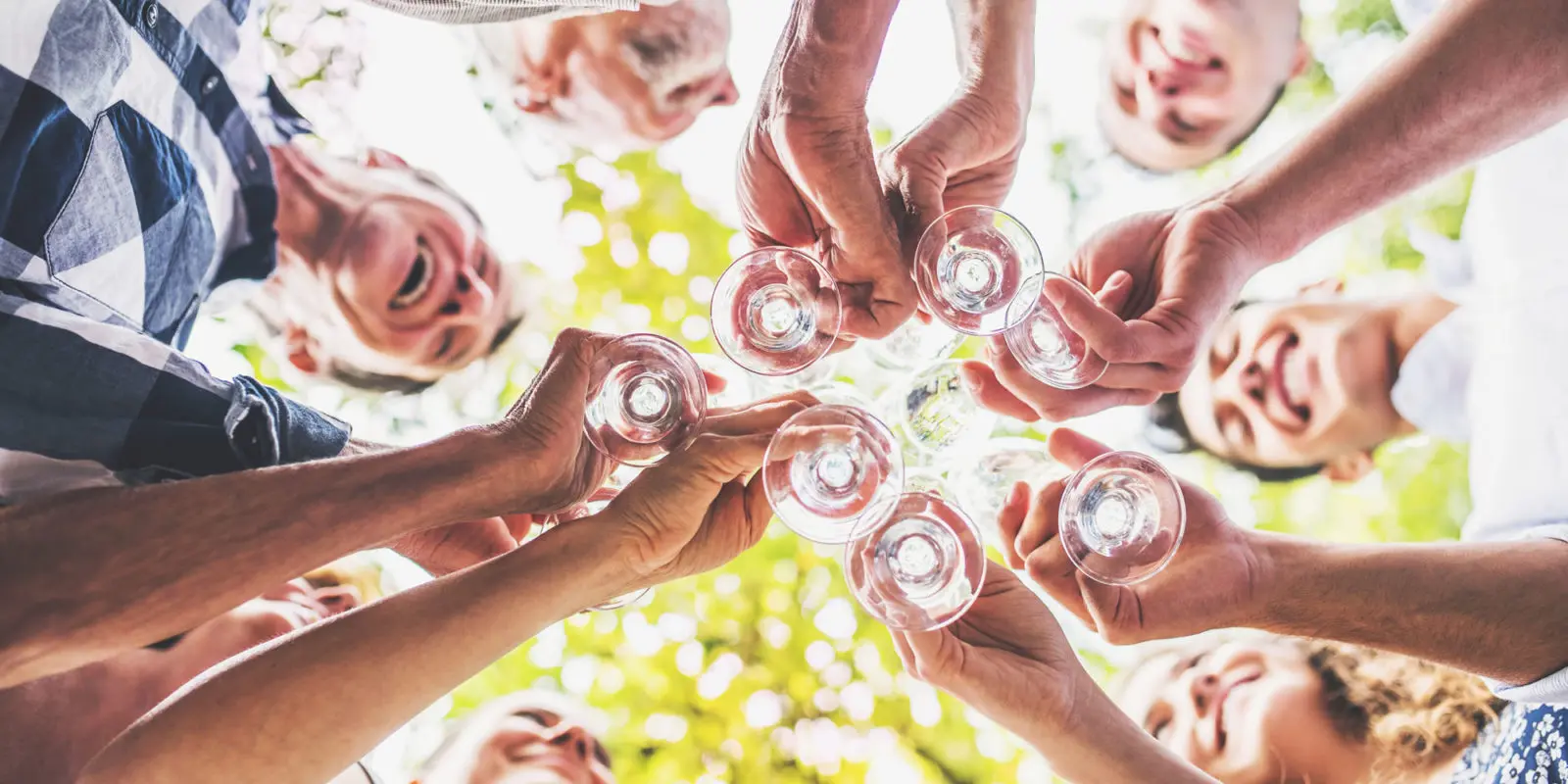 Sharing the Prater air with all our best
Not only the many birds enjoy the summery atmosphere in the green heart of Vienna. We too are finally allowed to visit Kolarik's Luftburg again in larger flocks - and land there with the best organic delights from the Viennese cuisine and a joyful beer garden atmosphere.
The rounds get bigger again
Great friends of Kolarik's leisure time enterprises have a big reason to celebrate: Since 15 June they are allowed to take all their dearest people back to the bouncy castle! This means that the crispy smoked knuckle of pork or savoury spare ribs from the lava stone grill can be enjoyed with more than four people; fresh, self-drawn Budweiser Budvar Premium Lager rounds off the Prater excursion with the friendship round in the airy green guest garden of the bouncy castle perfectly.
In addition to the relaxation of the four-person restriction, the obligation for guests to wear masks is also passé - but they are still required to observe the minimum distance. Between the tables this still applies, of course, and the waiters and waitresses of Kolarik's Luftburg still place their drinks with mouth and nose protection.
A place in the heart of Vienna
Reservations in Kolarik's bouncy castle: