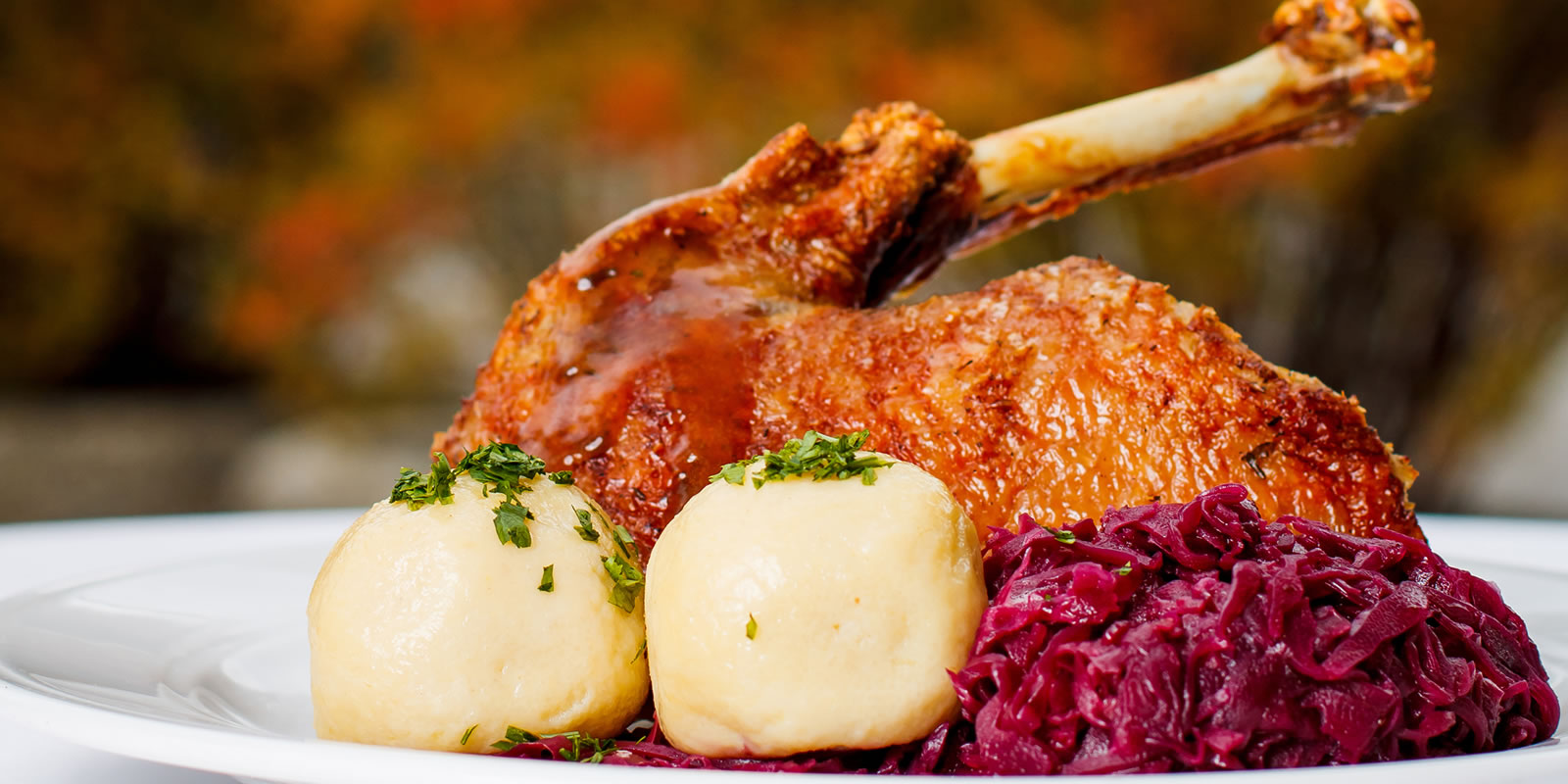 When the days become shorter and the jackets thicker, then it is there, autumn. And with autumn comes the goose, as is well known. Kolariks Luftburg will enchant you again this year from 15 October to 11 November 2020 with seasonal organic specialities. The much sought-after organic pasture goose is the focus of the pleasure in many tasty variations and makes gourmet hearts beat faster.
Goose pleasure: No chance of the autumnal frustration.
The goose weeks are sumptuously introduced by the creamy goose soup or pumpkin goose lard. The classic martini goose from the organic pasture goose is then served crispy and juicy with apple red cabbage and potato dumplings as the main course. Alternatively, a juicy Boeuf Stroganoff or, as a vegetarian temptation, a heavenly pumpkin ragout with potato dumplings. Fluffy yeast dumplings filled with powidl, butter and poppy seeds as well as an ice-cream made from sheep's milk or fine pastries from the in-house pastry kitchen form the sweet conclusion.
Kolarik's geese do not come from anywhere: The grazing geese come from the Waldviertel region from species-appropriate organic farming with free access to food and water.