Formula 1 fever in the Prater
When beautiful women compete in the Prater for high-performance cars, it can only be the Miss Grand Prix competition. On 10 June 2019 at 18:30, the exciting preliminary competition will take place in Kolarik's Luftburg and will feature an entertaining evening programme to mark the event's twentieth anniversary.
Miss Grand Prix contest in Kolariks Luftburg
Luftburg - Kolarik in the Prater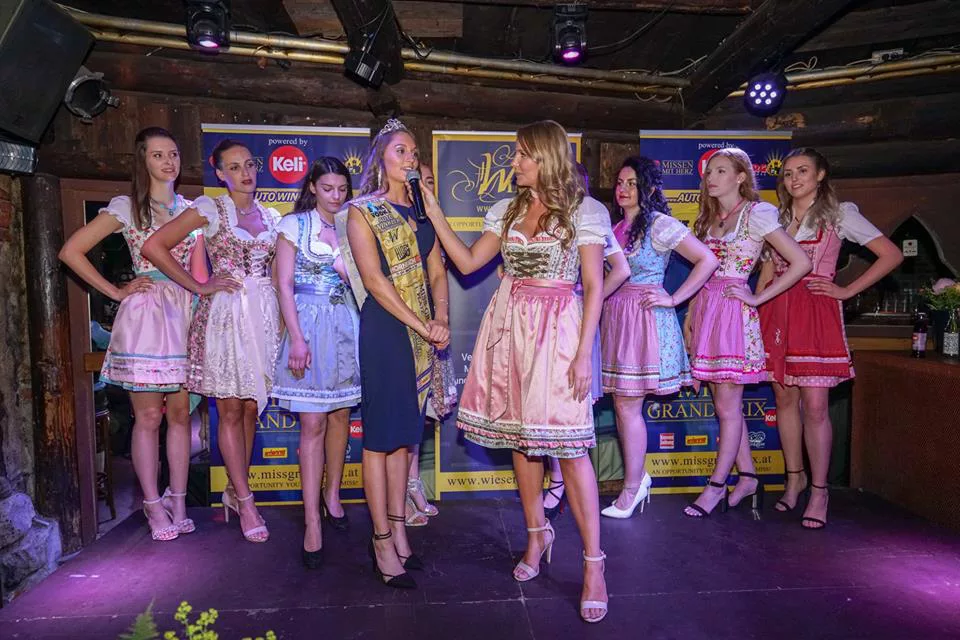 In a total of three rounds, the contestants will put themselves to the test and fight for the coveted title. The two first-placed ladies will each secure an appearance on the starting grid at the grand finale in Spielberg. In addition to a crown, the winner of the competition will also receive the main prize: a new Fiat 500 in the sporty Miss Grand Prix design, sponsored by Autohaus Winkler.
As a supporting programme, there will be a fashion show with highlights from the Sissi Marczell Boutique and Elfi Maisetschläger Trachten. The live act will be the up-and-coming pop singer Julia Raich . Only recently on stage with Jürgen Drews, she will set the mood with her latest hits.
Marianne Kolarik (Kolariks Luftburg), Stefan Sittler-Koidl (President Praterverband), Alexandra Sedlmaier (Miss Grand Prix 2018), Julia Reiner (Miss Grand Prix 2017), Elfi Maisetschläger (Maisi Trachten), Yvonne Rueff (Tanzschule Rueff) and Georg Fechter (Masters of Dirt) / Josef Winkler (Celebrity Hairdresser).
The event is dedicated to the charitable cause "Missen mit Herz" (Misses with a Heart) and thus supports children who are in urgent need of assistance. The charity raffle tickets will include attractive prizes from Kolariks Luftburg, Loose Bag Vienna, Skinsleek Vienna and Exakt Vodka.
Admission is free, a welcome drink from Kattus awaits guests while supplies last. A reservation with reference to the event is recommended.